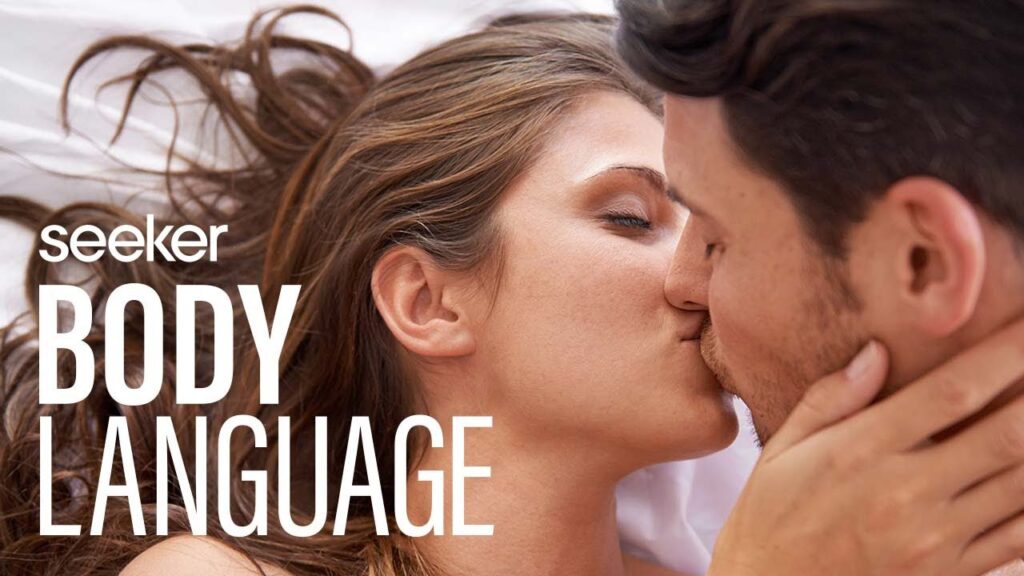 The sexual desire is one of the strongest human needs. It ebbs and flows with time and context. It can be triggered by erotic materials or situations. However, its complexity calls for a bit of understanding. Various studies have identified neurochemicals that play a role in the experience.
Researchers have long known that arousal is an important component of sexual desire. Some of the corresponding physiological changes include vaginal lubrication in women and penile erection in men. Arousal may also be associated with increased blood flow to the genitals. In addition, the body produces several neurochemicals, including phenethylamine, alpha melanocyte polypeptide, epinephrine, and gonadotropins.
For most people, the sex drive is located in the genitals. This is the region of the body that's most sensitive. Men usually have higher libido levels than women. During adolescence, a peak of sexual interest is reached. Women are more likely to engage in sex activities around ovulation.
There are several types of sexual desire. First, there is spontaneous desire, or the urge to engage in sex without any conscious decision. Next, there is receptivity, which is the ability to become sexually interested. Finally, there is proceptivity, which is the basic urge to engage in sex.
The medical community is still figuring out what turns most people on. One study found that people in their 30s had a better sexual desire than those in their 20s. Another found that flibanserin (Addyi), a daily oral pill, was effective at improving sexual desire in women. Similarly, a self-injection prior to anticipated sexual activity, called bremelanotide, improved sexual desire in a subset of women.
Other studies have shown that the body produces an assortment of other chemicals, including testosterone, epinephrine, alpha melanocyte polypeptide, and gonadotropins. Although many of these are believed to contribute to sex, it's unclear how these compounds actually turn people on.
Another way to increase sexual desire is to watch intimate scenes. Research has shown that porn stimulates spontaneous desire. Sexual desire is also highly affected by a partner's mood. If the relationship is strained, sexual desire will diminish. On the other hand, if a person is in a good mood, his or her sexual desire will increase.
Some individuals have a consistent pattern of desire throughout their lives. Others have a more sporadic pattern. They may have a strong sexual desire during their teen years, but their sexual desire diminishes in middle age. Regardless of their sex desires, all individuals have a right to say no.
Understanding the different types of sexual desire can help you improve your sex life. It can also help you understand your partners' sex desires. Ultimately, this knowledge can lead to healthier relationships and sex.
Sexual desire is often a complicated subject. Many experts argue that there is no single defining definition. Yet, a clear-eyed study of it is essential to our collective sanity and comity. Moreover, it's easy to forget that sexual desire exists in a wide variety of forms.
Female libido supplements
If you want to boost your libido, it is important that you take the right kind of supplements. Boosting your sex drive can help you to feel more confident and energized in your sexual life. Moreover, your sex drive will improve your overall health, including your energy and mood. You may also want to increase your sexual stamina, so you can have more intense orgasms.
Libido boosters are available in different forms, such as tablets, gels, and capsules. Most of them are made from natural ingredients, and they can increase your sexual desire and improve your sex drive. They can also help you get rid of vaginal dryness.
In order to find the best libido supplement for you, you should first learn about the symptoms. Your sex drive can drop as you age, but it doesn't have to be a constant problem. As long as you find a product that works, you will be able to enjoy a better, more satisfying sexual experience. Thankfully, there are several libido boosters that are safe, effective, and affordable.
Aside from improving your sex drive, a female libido supplement can help you to regain your energy levels. When you get dehydrated, you can lose your sexual strength and have to work harder to get an orgasm. This can result in headaches, so it is important to stay hydrated. There are also a few supplements that contain vitamin E, which can improve blood circulation and improve your sexual function. These include eggs, dairy products, and oily fish.
Another great way to boost your sex drive is to add vitamin C to your daily diet. Vitamin C is found in many foods, and it can strengthen your immunity and help you fight diseases. It is also a great antioxidant. To ensure that you are getting enough vitamin C, try eating fruits and vegetables that are rich in vitamin C.
Some supplements are also designed to enhance your mood and reduce stress. While these can have a variety of benefits, they are not always backed by solid scientific research. For this reason, it is important to ask your healthcare provider before taking any dietary supplements.
Another option is to look for a female libido supplement that comes with a money back guarantee. Most of them are offered for free trials, so you can use them for a month and see how they work for you. Then, if you don't like the results, you can simply return them.
HerSolution is a female libido supplement by Leading Edge Health. It has been manufactured under strict guidelines and contains a powerful blend of libido enhancers. You can buy a 30ml gel product that you can use during your sex. Since it is made from natural ingredients, it is easy to use and it does not have any unwanted side effects.
Lady Prelox is a unique formula that includes key natural ingredients. Not only will it enhance your sex, it will also help you relax and feel comfortable. Other ingredients are L-Citrulline, which supports the production of nitric oxide, and L-Theanine, which helps you to relax.
Libido gummies
If you have ever felt the need for a little extra help in the bedroom, a gummy supplement can be a great way to get the libido you've been missing. These supplements are designed to increase arousal, stimulate sexual desire and relieve stress. They are made from natural ingredients that promote a healthy sex life. You can buy these gummies from your favorite drug store or at a reputable online retailer. However, you should consult a doctor before taking any gummy supplement.
Some gummies are designed to take 45 minutes to work, while others are designed to provide a full month of arousal. When choosing your gummy, look for ingredients that are natural and are safe for pregnant and nursing women. Avoid products that have artificial flavoring and colors.
The best gummies are made from high-quality ingredients and have a proven track record of working. House of Wise Co's Sex Gummies are vegan, gluten-free and lab-tested. In addition to hemp-derived CBD, these gummies contain Horny Goat Extract, Maca Root and horny Goat Weed.
Maude Libido Gummies are designed to improve your sex life by enhancing blood flow, testosterone and natural hormones. Aside from increasing arousal and improving your sexual performance, the gummies can also decrease stress and improve your overall health.
These gummies are packed with nutrients that are important to your overall health, including omega-3 fatty acids. This nutrient is needed for cardiovascular health, brain development, and inflammation. It also supports circulation and helps balance cortisol levels. Libido is formulated with all-natural, ocean minerals and plant-based antioxidants, making it a natural choice for men.
Using gummy bears is a great way to reduce stress and elevate your mood. However, freezing your gummies can prevent your body from reaching arousal and it can be difficult to channel your desire. To avoid this, try a gummy supplement that allows you to take it easily.
There are many types of libido gummies, all of which work to enhance arousal. You can choose from male, female or gluten-free versions. While some gummies can be hard to chew, others are soft and mellow. One of the best gummies is from Hemp Bombs. Their gummies are made with a blend of all-natural ingredients and they are gluten-free, vegan and contain 15mg of CBD.
Verma Farms has a new line of CBD gummies that are infused with a sweet and mellow flavor. They are vegan and contain natural ingredients to enhance arousal and ease erectile dysfunction.
Maude's brand of gummies is a good option for women, who may find it hard to boost arousal and maintain a healthy sexual life. The gummies are also available in 30 day supplies for both sexes. Because the gummies are all-natural and can be taken daily, they can be a great addition to a daily supplement routine.
For more information on gummies, visit the website of the brand. Also, if you're looking for a supplement to help with erectile dysfunction, check out the Male Libido Gummy from Maude.
Libido vitamins
Libido vitamins can boost your energy, libido, and sexual vitality. They also support a healthy immune system, hair, skin, and bones. These supplements can help to promote health, happiness, and self-esteem. Adding them to your diet can improve the way your body functions.
Vitamins B6, C, and D play an important role in promoting a good sex drive. You can find these in green leafy vegetables, fish, poultry, and eggs. For pre-menopausal women, these vitamins are especially important. A deficiency in these minerals can result in fatigue and poor sexual performance. The vitamin C found in citrus fruits has been found to have positive effects on sexual function.
Magnesium is another essential nutrient that can aid in improving a person's sex drive. It is found in oysters, red meat, nuts, and seeds. This mineral is necessary for relaxation and regulating sex hormones. Other important vitamins and minerals that can be found in foods are zinc, boron, and folic acid.
Having a sex drive is linked to lower blood pressure, which can reduce the risk of heart attacks. Getting plenty of sleep can also help your libido. Taking a multivitamin can be a good idea to fill in gaps in your diet. Your libido is a direct reflection of how well your organs are functioning. So, it is always a good idea to take a supplement to support the strength of your body.
Vitamins B6, C, and B12 are important for supporting a good sex drive. Vitamin C is needed for healthy circulation, and is also involved in the production of sex hormones. Having a healthy sex drive is also associated with low levels of blood cholesterol. Zinc has been linked to erectile function, and is important for maintaining a healthy sex drive.
Boron is an important nutrient that is needed in conjunction with Vitamin C. Deficiency in this mineral can lead to a deficiency in testosterone. Boron can also be used to help with the proper utilization of sex hormones.
Vitamin E is another important nutrient for maintaining a healthy sex drive. It increases the flow of blood to the genitals and can increase arousal. Foods rich in vitamin E include spinach, avocados, and chestnuts. In addition, supplements such as NOW Sports Tribulus can be a great choice to enhance a man's sex drive.
Libido supplements should be taken with a healthy diet and regular exercise. They are also a safe and effective way to enhance your libido. Although they are safe, they do have the potential to harm your performance if you use them in conjunction with medications. Be sure to read the label for ingredients and follow the directions on the product.
There are many different types of libido vitamins. Each has its own benefits. But there is no one single vitamin that can completely change your sexual life. However, taking a supplement that contains all three nutrient groups can help you to maintain a healthy sex drive.
Secret desire escort
Unlike its cousin, Secret Touch is not a call girl agency. Although you won't see the glitz and glamour of Vegas, you can expect a similar experience from a local sexy girl in your area. On the plus side, you can save a few bucks by booking a local hottie for your next night on the town. And if you're looking for something more than a one night stand, you may want to consider the service of your dreams.
The best part is that you'll never have to look for the next hottie in the same bar or club again. Using this service is like having your own personal assistant. With the sexiest lady at your beck and call, you won't have to stress out over the pesky red light daisy chain or whatnots. In the end, this is one of the few ways you can truly experience the fun and excitement of adult life. You won't have to pay for it, but you can be sure that you'll enjoy it. So, what are you waiting for?
Sexual desire